Stacking the Shelves, hosted by
Tynga's Reviews
, is about sharing the books you got from a store, online, library, or friend. From anywhere and in any format--just share what books you've got:)
Hello! (to whoever is reading this) :) I just wanted to check in and say that I am still here and wanting to post more stuff on my blog. I've been recently busy with school and couldn't get much reading done, or actively post on my blog. So to kick things off again, I'm gonna show you what books I got since the last time I posted one of these :3
First off we have The Dreamland series by E.J. Mellow! I got copies of these to read in exchange for an honest review:) I read the first two so far and only have The Divide and the last book The Destined to read.
The Dreamer
It's night. Always night. Dreams guard against the evil forged by nightmares. Infinite shooting stars illuminate a moonless sky. A city stands alone, surrounded by a darkened field. On its fringes, a man watches one star separate from the masses and fall. What survives the crash will unveil a secret centuries long hidden.
Molly hasn't slept well since the night of her twenty-fourth birthday. Being struck by lightning might have something to do with it, but then again, her chicken
did
look a little undercooked at dinner. Whatever the culprit, her life quickly catapults from mundane to insane as, night after night, Molly is transported through her once dreamless sleep to a mysterious land illuminated by shooting stars.
There she meets the captivating but frustrating Dev, and together they discover Molly possesses a power coveted by his people—the ability to conjure almost anything she desires into existence. Seduced by the possibilities of this gift, Molly shifts her attention from waking life toward the man, the magic, and the world found in her dreams.
But Molly must ask herself—does something truly exist if you only see it when you close your eyes?
Faced with the threat of losing everything—her job, best friend, boyfriend, and most importantly, that little thing called her sanity—Molly will learn just how far she'll go to uncover what is real and what is merely a figment of her imagination.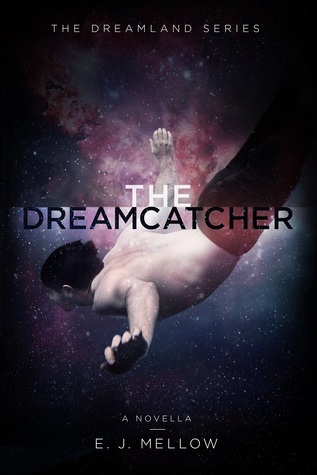 The Dreamcatcher
He captured hearts and now he's captured the spotlight.
Experience The Dreamcatcher, a novella comprised of scenes from The Dreamer told from Dev's point of view, as well as seven extra scenes that did not appear in book one!
*This is a companion piece to The Dreamland Series and is to be read after The Dreamer for story consistency and spoilers.*
The Divide
Molly finally uncovers the truth about the strange dreams that plagued her sanity for weeks. Now destined to accept a clandestine role, Molly must find the strength and courage buried deep to push forward and succeed.
With the help of Dev, the roguish blue-eyed man of her dreams—whose dark past resurfaces to haunt him—Molly prepares to test the limits of her newly awakened powers and set right a world on the edge of being consumed by nightmares.
But when an unknown shadow stalks her every step and a shocking revelation about her ancestry comes to light, Molly may find herself forced to make a decision that could leave her alone in the dark and standing on the wrong side of a divide.
Next, I finally picked up the very famous ACOTAR series~ I was debating on whether or not I should read this one, since not all popular series are as good as they say they are. I was gonna wait until the hype died down, but I just had to find out what the big deal was. And after reading the first book, I can kind of see why XD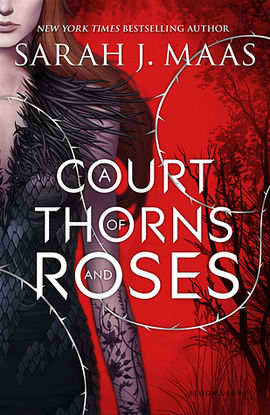 A Court of Thorns and Roses
She stole a life. Now she must pay with her heart.
When nineteen-year-old huntress Feyre kills a wolf in the woods, a beast-like creature arrives to demand retribution. Dragged to a treacherous magical land she knows about only from legends, Feyre discovers that her captor is not an animal, but Tamlin—one of the lethal, immortal faeries who once ruled their world.
As she dwells on his estate, her feelings for Tamlin transform from icy hostility into a fiery passion that burns through every lie and warning she's been told about the beautiful, dangerous world of the Fae. But an ancient, wicked shadow over the faerie lands is growing, and Feyre must find a way to stop it . . . or doom Tamlin—and his world—forever.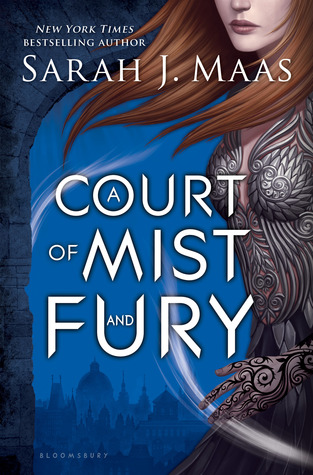 A Court of Mist and Fury
Feyre survived Amarantha's clutches to return to the Spring Court—but at a steep cost. Though she now has the powers of the High Fae, her heart remains human, and it can't forget the terrible deeds she performed to save Tamlin's people.
Nor has Feyre forgotten her bargain with Rhysand, High Lord of the feared Night Court. As Feyre navigates its dark web of politics, passion, and dazzling power, a greater evil looms—and she might be key to stopping it. But only if she can harness her harrowing gifts, heal her fractured soul, and decide how she wishes to shape her future—and the future of a world cleaved in two.
And last but not least, I got this little cutie from BookLook Bloggers! I became an aunt this year and gave this to my nephew after I read it :)
Pumpkin Patch Blessings
Pumpkin Patch Blessings celebrates fall and shows little ones there are blessings all around us, especially in the pumpkin patch! The sweet rhyming text by Kim Washburn and whimsical illustrations by Jacqueline East bring autumn alive for readers young and old as they take in the fun of the fall season and remember how much they have to be grateful for.