The Creeping
By: Alexandra Sirowy
Published: August 18, 2015 by Simon & Schuster Books for Young Readers
Goodreads
|
Amazon
Eleven years ago, Stella and Jeanie disappeared. Stella came back. Jeanie never did.
Now all she wants is a summer full of cove days, friends, and her gorgeous crush—until a fresh corpse leads Stella down a path of ancient evil and secrets.
Stella believes remembering what happened to Jeanie will save her. It won't.
She used to know better than to believe in what slinks through the shadows. Not anymore.
The Creeping
was first brought to my attention by the creepy cover. Just look at it--it's definitely creepy and makes you want to know what it's about, right?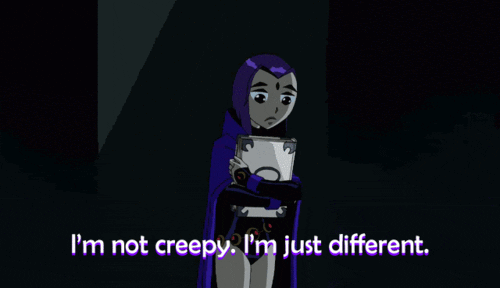 I have a thing for scary movies, and I wanted to read more books like a scary movie for the summertime. I sure was happy that I got a chance to read this when I found it at my local library. So~ on with the review.
Overall, I say I liked this book. Give it a solid three stars. The very beginning of the novel grabbed my attention with how the story started. It was all mysterious with how the main character, Stella, was the only one who came out of the woods when she and her friend Jeanie went in to play eleven years ago. She doesn't think about the event that much until strange things start to happen around the anniversary of Jeanie's disappearance. With the help of her friends, Sam, Zoey, and the detective, they try to piece together who or what is responsible for the events that took place eleven years ago and the present. Although, I think Stella was overthinking at some points a bit too much.
Sometimes, I found it sort of difficult to read through the novel smoothly. Maybe it was the way it was written, but I didn't find the story to move along as well as I thought.
I thought the ending would mount up to something different, but it was something else that was to be expected in a book like this one.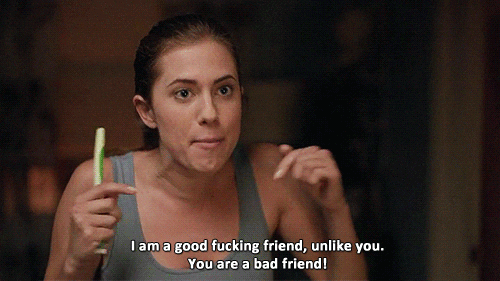 The only other bump-in-the-road I had with this book was Zoey.
Zoey was my least favorite character as she was supposed to be the best friend, but was soo spiteful towards Stella when it came to times in need. I thought she could've been a better friend is all.
As for my favorite character, I'd have to choose Sam. He is such a sweet underdog-like character that I rooted for him and Stella to become a "thing" when I thought those two were starting to get close.
If you've read this book, I'd like to know what your opinions are of this one. Thanks for reading:)
"If you hunt for monsters, you'll find them."
― Alexandra Sirowy, The Creeping