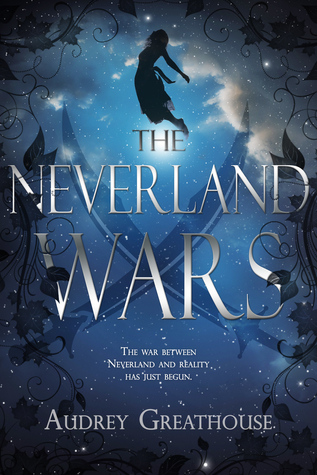 The Neverland Wars
By Audrey Greathouse
Publication Date: May 9th 2016
Magic can do a lot—give you flight, show you mermaids, help you taste the stars, and… solve the budget crisis? That's what the grown-ups will do with it if they ever make it to Neverland to steal its magic and bring their children home.
However, Gwen doesn't know this. She's just a sixteen-year-old girl with a place on the debate team and a powerful crush on Jay, the soon-to-be homecoming king. She doesn't know her little sister could actually run away with Peter Pan, or that she might have to chase after her to bring her home safe. Gwen will find out though—and when she does, she'll discover she's in the middle of a looming war between Neverland and reality.
She'll be out of place as a teenager in Neverland, but she won't be the only one. Peter Pan's constant treks back to the mainland have slowly aged him into adolescence as well. Soon, Gwen will have to decide whether she's going to join impish, playful Peter in his fight for eternal youth… or if she's going to scramble back to reality in time for the homecoming dance.
Oh.My.Gawd.
A retelling of Peter Pan in the modern world--yes.yES.YES! I absolutely love the story of Peter Pan, especially the 2003 live action Peter Pan movie with Jeremy Sumpter in it;)
This book sounds like everything that I want to read about a Peter Pan retelling. We get to see a more grown Peter as he has slightly aged to a teenager (perfect for the main female character *wink wink*), and a story between his world and the current reality coming together. So we not only get to focus on Neverland, but also reality at the same time. It's the best of both worlds! (at least it sound like it). Cannot wait to read this one.
What is your WoW book for this week?
Thanks for stopping by!